Every Small Gesture is appreciated
Sinchan Dayashakun Foundation is an NGO for underprivileged children, brought together to provide them with basic education and learning. It is an initiative by Dr. Uma Sharma which has now turned into a non-governmental organization to work in a more transparent way of societal responsibility.
Become A Volunteer
"We rise by lifting others"
Become a Donor
"Alone we can do so little, together we can do so much."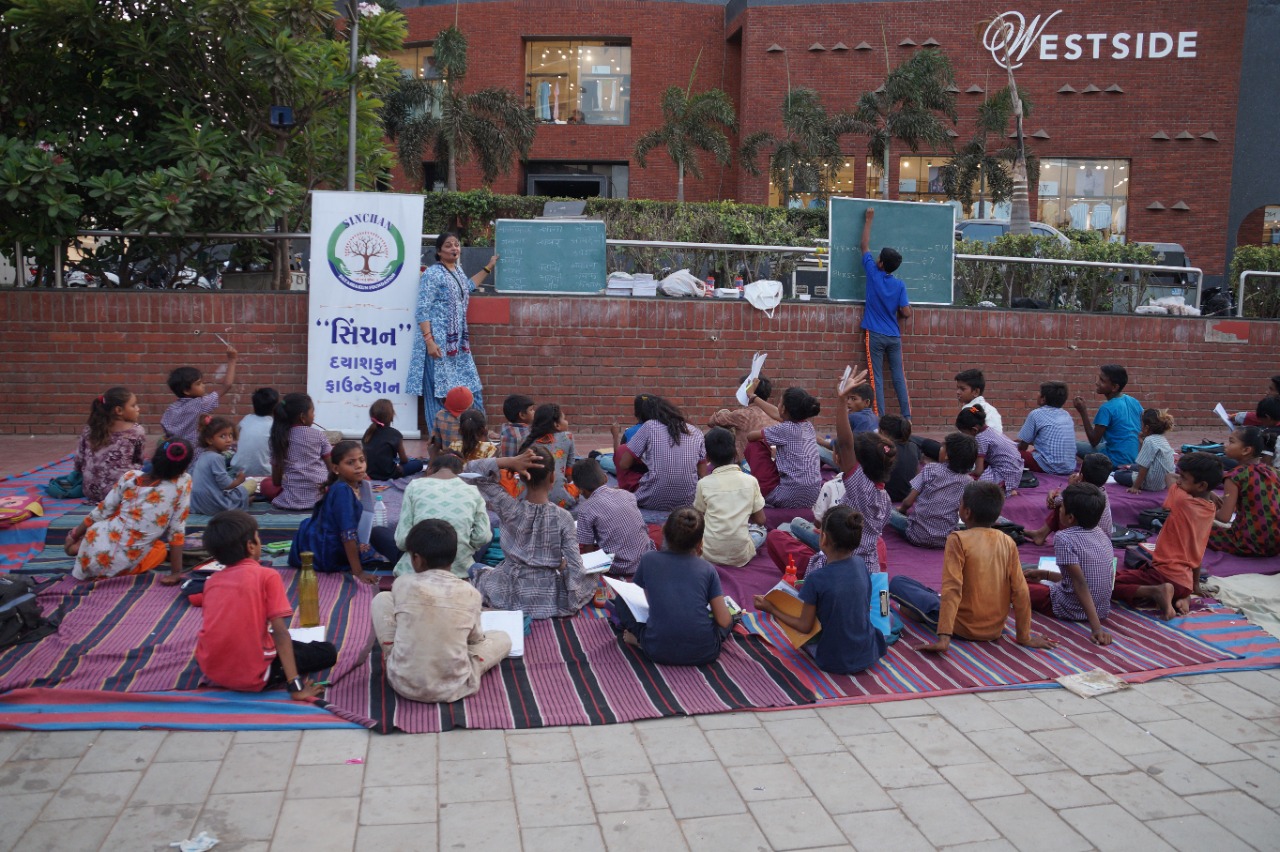 Providing Free Education
Sinchan has been providing free education to children om Sardar Patel Rajmarg for 4 years now. Dr. Uma Sharma has been the torchbearer of this initiative and have made a community of her own where Shankar, Shivraj, Mittal, Pooja, Aarti, Mahesh and many more are getting what every child deserves.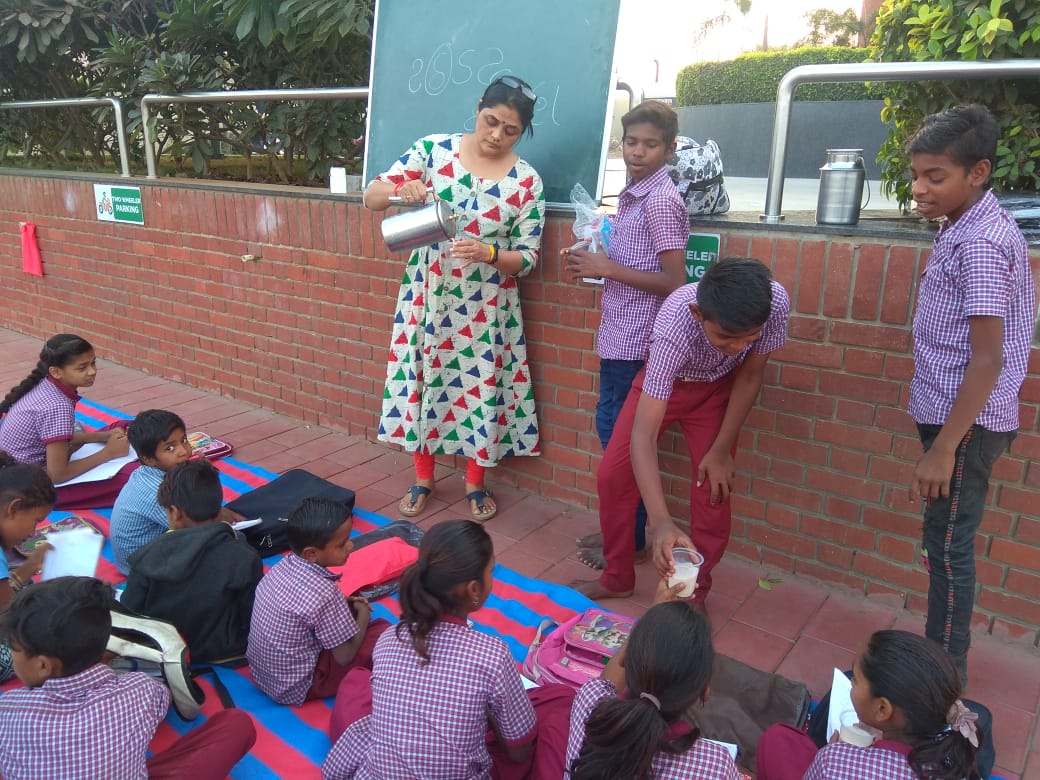 Food Drives
Dr. Uma Sharma has been distributing food to her NGO students every other day with the help of her donors. These drives help is not only help providing these unprivileged children with something as essential as food gives them better conditions to study.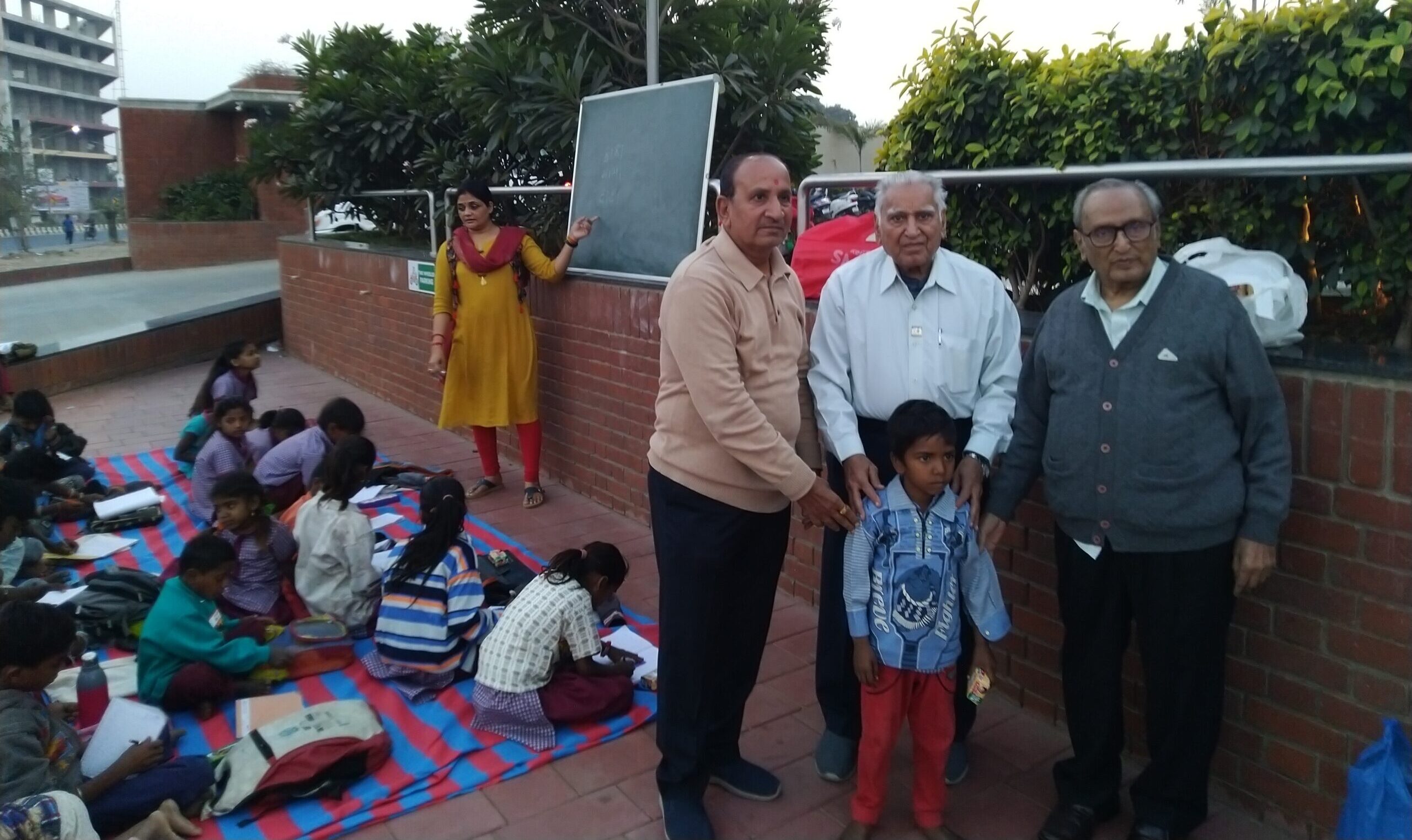 Clothes for Everyone
Under Sichan, children under the initiative are provided with school uniforms, basic casual clothes and clothes on special occasions too with the help of donations. Children also get medical check-ups quarterly under Dr. Praharsh Rajyguru and the community of doctors in Anand have been very humble to the children under Sinchan.
सर्वे भवन्तु सुखिनः
The art of giving is always about creating an environment where everyone is happy, content and the society prospers with learning.

All our efforts are made possible only because of your support!
Approval granted u/s 80G(5)(i) of Income Tax Act, 1961 vide approval No. ABDTS0064LF20224, valid from AY 2022-23 to 2024-25
Your donations are tax exempted under 80G of the Indian Income Tax Act